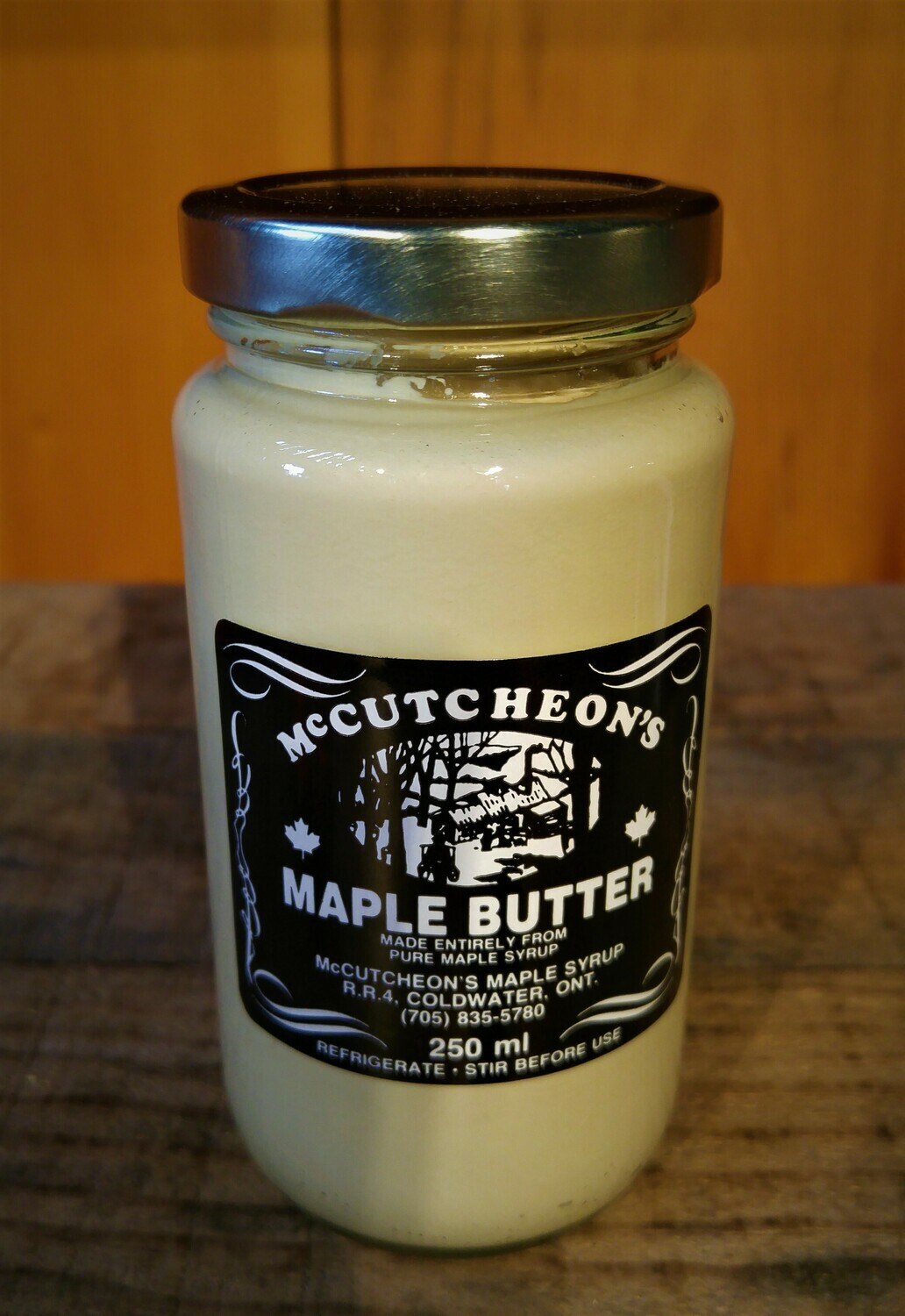 250ml Pure Maple Butter Glass Bottle - Available for pickup order only - Not shipped
SKU 250MB
Product Details
Our delicious, creamy, award-winning Maple Butter is made entirely from McCutcheon's Maple Syrup. We boil our syrup further to a thick, toffee stage, and then cool and stir slowly for hours to create it's delicate texture. Must be kept refrigerated.
Maple Butter is most often used on toast, but can be used on anything you wish to spread with an extra-special touch of sweetness.
Available for pickup orders only - Not shipped.

Save this product for later